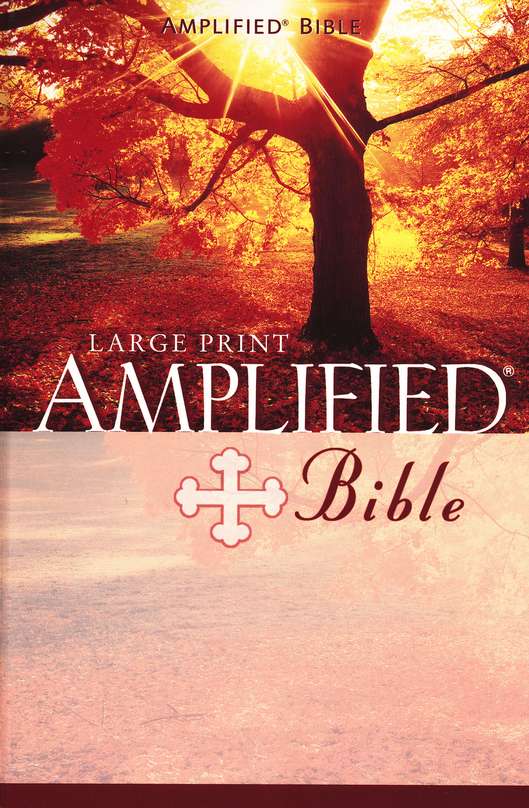 This newly revised edition of the Amplified Bible is better than ever to study and understand, and is also offered in a convenient Thinline size with 12-point large-print font - a Bible that is perfect for your customers who desire maximum readability and maximum comprehension in softcover format.
If you want to get all the rich nuances of the original Bible languages, the Amplified Bible is for you. No working knowledge of Greek or Hebrew is required—just a desire to know more about what God says in his Word. With its unique system of brackets, parentheses, and italics, the Amplified Bible defines and expands key words and phrases right in the text. Verse by verse, the deeper meaning behind the message of Scripture unfolds as you read.
This updated edition of the Amplified Bible is even easier to read and better than ever to study and understand. It includes more amplification in the Old Testament and refined amplification in the New Testament. Additionally, the Bible text has been improved to read smoothly with or without amplifications, so that the text may be read either way. It's the same feel and style of study material that you expect from the Amplified Bible--now with even clearer wording for deeper understanding.
Free international shipping. Ships in 10 - 14 days.
ISBN-13:       9780310444053
ISBN-10:       0310444055
Dimensions:    4.83 cx 26.16 x 18.03 cms, 1.47 kgs, 1959 pages
Publisher:     Zondervan
Binding:       Burgundy Bonded Leather
Pub Date:      October 06, 2015
Font Size:     12