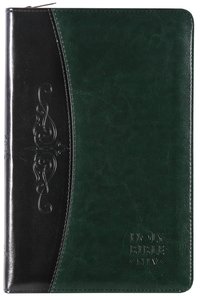 Lightweight and amazingly compact, this NIV edition comes in a durable imitation leather cover, and features a handy zip closure
These New International Version Thinline Bibles feature quality paper and bindings and at a great value price.
A Thinline style that can be taken anywhere.
Each edition contains over 100 pages of extra Bible study resources.
2011 Updated NIV Text.
ISBN-13:       9780647518786
ISBN-10:       0647518783
Publisher:     Bible Society Australia
Dimensions:    16 x 23.5 x 2.3cm, 1002 pages
Binding:       Imitation Leather
Publish date:  Aug 2014