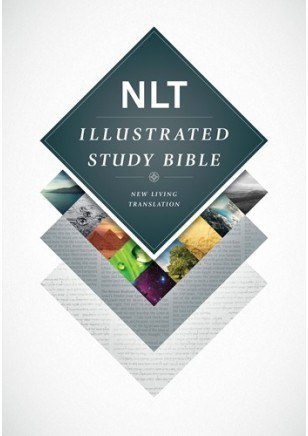 The Illustrated Study Bible brings Scripture's message to life by giving readers an entirely new visual study experience. Hundreds of information-rich windows to the Bible world instantly communicate foundational truths and complex information in an understandable, compelling way for today's visual generation.
The Word of God is alive and powerful
Now see why. Recapture the wonder of God's Word. See what God is doing in a whole new way. The Illustrated Study Bible is a stunning visual study experience that will open your eyes to the truth of God's Word. Hundreds of windows to the Bible world and over 1000 images bring the story of Scripture to life in a new and compelling way.
Meet the people who lived the Bible: over 120 profiles of Bible characters and empires.
Understand how the Bible fits together: A Visual Timeline of Bible events, 11 Section Introductions, 66 detailed Book Introductions, with articles on the Chronology of Jesus' Ministry and a Harmony of the Gospels.
See where the events in Scripture happened: More than 150 full color maps and photos as well as 8 newly commissioned illustrations.
Explore the message of the Bible: More than 25,000 text and study notes, 200 Hebrew and Greek word studies, and over 300 theme notes.
Hundreds of image-rich windows into the Bible's world including over 1000 photos alongside maps, illustrations, and infographics
In-depth commentary of Theme Notes, Profiles, Study Notes, cross references, Greek and Hebrew word studies, section and book introductions, timelines, Dictionary, Concordance
9-point text size
EAN:           9781496402004
ISBN:          1496402006
Publisher:     Tyndale House Publishers
Author:        Tyndale
Binding:       Cloth
Dimensions:    5.51 cms H x 24.87 cms L x 17.45 cms W (2.12 kgs) 2600 pages
Pub Date:      10/01/2015
Font Size:     9.0 pt